Client Quote

&nbsp&nbsp
We have worked with Feature for over 10 years now on language related projects in various languages and industries. When it comes to foreign languages, we trust no one but Feature with all of our company needs. I guarantee you top client services and unmatched professionalism. I highly recommend them.
Stephanie Gray, AEGIS.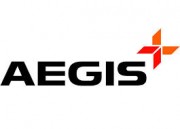 Scalable Live Environment Training (S-LET):
FEATURE Language offers a variety of scalable live environment training (S-LET) options. In general terms, the programs apply in-country intensive language and cultural classes, with particular emphasis on the specific requirements of the customer. FEATURE Language's (S-LET) programs are scalable in length and scope, thus are capable of providing language training options for speakers of any skill level. Our curriculum focuses on rapid expansion of colloquial dialect with professional and technical or career-related vocabulary. Classroom and field instruction places emphasis on task oriented learning and specific applications as it relates to the client's requirements. Students learn, rehearse, and apply the language skills that will be required for them to function effectively in their professional capacities as well as in daily life unaided in a foreign environment.

FEATURE Language's (S-LET) programs have been designed to markedly enhance language proficiency and develop a significantly greater understanding of a given region. The company's experience in languages and linguistics (translation, interpretation, language training, and cultural knowledge) , affords FEATURE Language an unparalleled opportunity to offer more than just language training. It allows FEATURE Language to offer its' clients the unique advantage of first-hand knowledge, experience, and expertise in the target region, backed by an unmatched record of performance.

FEATURE Language (S-LET) programs include traditional classroom instruction, practical applications, individualized tutoring, cultural excursions, and a myriad of lodging options, designed to enhance the training program. In addition to language instruction, students have the opportunity to work in local businesses and embark on weekend trips to various locations throughout the host nation. These trips generally include sites or areas of cultural and historical significance as well as recreation. Unlike conventional language training methods, FEATURE Language incorporates a holistic approach to language skill enhancement capitalizing on our extensive experience and expertise overseas, particularly as it pertains to cultural immersion and the practical application of foreign language skills. Our Scalable Live Environment Training (S-LET) programs can last between 2-24 weeks and are individually tailored to each student or group of students needs based on their current language capability and desired language goals. The program offers Airport – Airport services; from the time your students land at the airport of the host country until they return to the airport after their (S-LET), they are being cared for and continually challenged to learn by our staff. With this in mind we offer:
A. FEATURE Language in Country Residence:
The FEATURE residences are fully-furnished, with communal spaces, satellite television, WIFI, and phone. They have well-equipped kitchen facilities, air conditioning and non-smoking communal areas. All of which are regularly serviced. Fire safety systems are in place and there is 24-hour security. Each student will have an individual bedroom with bed, wardrobe, safe, desk and chair, armchair and side tables.
B. FEATURE Language in country Transportation:
Part of the FEATURE Language teaching strategy is to have students negotiate daily life experiences through hands on application. While we provide dedicated program coordinators to facilitate daily activities and troubleshoot any issues that may arise, we encourage our students to use local transportation systems, be it through driving our company provided private cars or through using the available public transportation system. Depending on the students' abilities, he/she will have access to our own private cars or will be guided through the public transportation system with our staff until they are comfortable enough to facilitate transportation on their own.
C. FEATURE Language in Country School:
Our professional staff will assess the student's current skill level through our tailored distance learning (TDL) system, and then design a unique in school program to meet the student's intended goals and help maximize the student's in country (S-LET) experience. We offer various in school programs that range from 2 to 8 hours per day of focused classroom instruction. The amount of time spent in the classroom will depend on the student's assessed skill level and the desired goals of the (S-LET). Our in class programs are customized and place students with similar learning abilities and requirements in the same classroom in a small group setting. FEATURE Language partners with top teaching institutions for our in class training experience.
D. FEATURE Language Unique in Country Learning Aids:
In addition to small group classroom instruction FEATURE Language offers one-on-one focused tutoring sessions. FEATURE Language augments all of its learning experiences with real life exercises aimed at using practical situations to rehearse and re-enforce what students have learned in the classroom. Using live practical scenarios, students are tasked with different daily requirements that are designed to help them enforce and retain the lessons taught in the classroom or during the one-on-one tutoring sessions. Another set of learning tools unique to FEATURE Language is the potential placement of students in volunteer jobs in different local industries to provide maximum exposure to real life environments in order to further enhance the learning experience.
Scalable Live Environment Training S-LET Core Program:
FEATURE Language's Scalable Live Environment Training (S-LET) is a scalable program in length and scope and can last as long as desired based on the student's need and schedule. The (S-LET) exercises are the key components to the foreign language sustainment and enhancement training (L-SET) system. The (S-LET) will be conducted with the same virtually based instructors and will consist of focused classroom instruction, practical task based language skill exercises, and cultural training. The (S-LET) strongly emphasizes skill sustainment, enhancement, and evaluation preparation. The (S-LET) schedule includes class room training; practical task based exercises, and culminates with an evaluation exercise.
The (S-LET) daily schedule can be tailored but, generally includes:
3 hours per day in a classroom environment
2 hour per day of one on one tutoring
3 hour of practical application exercise
3-5 hours of work-immersion weekly with a local business in order to provide the student with an avenue to further enhance his skills.