Client Quote

&nbsp&nbsp
We have worked with Feature for over 10 years now on language related projects in various languages and industries. When it comes to foreign languages, we trust no one but Feature with all of our company needs. I guarantee you top client services and unmatched professionalism. I highly recommend them.
Stephanie Gray, AEGIS.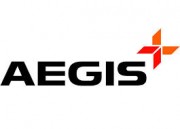 Transcription
FEATURE Transcription is a top rate service. FEATURE Transcription specializes in the highest quality audio and video transcriptions and provides quick turnaround to meet our clients often quick deadlines, every time. The accuracy and high quality of our work are guaranteed.
We provide clean, easy-to-read transcripts that are completely confidential. Your transcript will be accurate and the copy will flow. Plus, it will be grammatically correct, unlike some other firms that provide transcripts that are less readable. Unlike others, we don't have surcharges for multiple speakers, accents and suboptimal recordings.