Client Quote

&nbsp&nbsp
We have worked with Feature for over 10 years now on language related projects in various languages and industries. When it comes to foreign languages, we trust no one but Feature with all of our company needs. I guarantee you top client services and unmatched professionalism. I highly recommend them.
Stephanie Gray, AEGIS.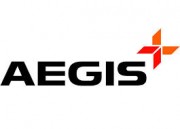 Isolated Live Environment Training I-LET:
Although our LET programs are similar, I-LET programs are far more intensive and are conducted in an accessible isolated environment. I-LET training is created in non-indigenous environments. Students and instructors are sequestered in an isolated environment that yields fewer distractions and increases intensity, focus, and retention. I-LET training incorporates more classroom instruction than more traditional LET programs. Additionally, they add a more in-depth, cultural education dimension to the training curriculum. The student-teacher ratio for I- LET programs is maintained at no more than ten to one. I-LET programs can be tailored to students of all levels of proficiency and ability. Because of their intensity, I-LET programs have proven to be very effective for groups of students with limited or no background in the target language or culture.