Client Quote

&nbsp&nbsp
We have worked with Feature for over 10 years now on language related projects in various languages and industries. When it comes to foreign languages, we trust no one but Feature with all of our company needs. I guarantee you top client services and unmatched professionalism. I highly recommend them.
Stephanie Gray, AEGIS.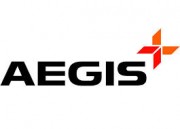 Translation
In addition to Subtitling and Captioning, our company provides straight document translation of all types of documents and Website Translation using our vast network of versatile, qualified translators. With respect to Arabic, our Arabic translation professionals are carefully selected and each holds a certificate/degree received on completion of a recognized academic program in translation; certification/accreditation by an internationally-recognized certifying body, native level proficiency in the target language and an excellent understanding of the source language; and experience working in the assigned field of required expertise. We can translate to or with Arabic and just about any languages on Earth.
With the company's CEO and founder being a native Arabic speaker and with over 13 years in the business, FEATURE is not just a company that provides Arabic/English translation but rather an institution that has been on the full front of language training program development and accurate translation. FEATURE employs in-house, experienced Arabic, Spanish and European language translators and staff that will be dedicated to your project and have been working on dubbing and subtitling for thousands of hours in the last 9 years, thus providing continuity and fluidity in translation week after week.
With the company co-founder, being fluent in Spanish, FEATURE has put emphasize on producing top Spanish translation, dubbing and subtitling services to tens of clients over the years, such as CNN en Español, A&E Television Networks, and major movie studios in the U.S.
Our staff is very familiar with all technical requirements and standards and has been able to deliver outstanding services to various similar clients. Feature currently offers translation in over 100 languages.